When it comes to selling your Plymouth, Michigan or Canton, MI home during the fall, there are simple ways to increase the value of your home. Making your home look its best, can help increase selling potential, as the market tends to slow during the autumn months. During this time, many areas shift from being a seller's market to becoming a buyer's market.
As always curb appeal is the number one priority when selling your home during the fall.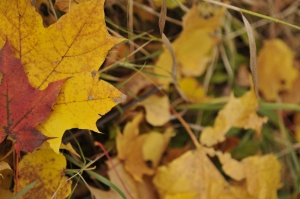 How your home appears on the outside is what draws potential buyers into your home. The first impression is very important to home buyers. With this in mind, cleaning leaves, and other debris from walkways, trimming trees, and keeping shrubs pruned will all help improve curb appeal during the fall.
Because spring brings bright colors, sunshine, and beautiful flowers, which tend not to be present during the fall months, it is a good idea to keep photos of your home during the spring. This will provide potential home buyers with an idea of how beautiful and stunning your Plymouth or Canton, Michigan home looks during its prime.
If you are considering selling your home in the fall, be sure to contact The Jason Matt Team with any questions you may have.
The Jason Matt Team specializes in selling homes in many local Michigan communities: