If you are thinking about selling your home during the spring or early summer, we have some tips on making your home more appealing to those who come to check it out when it is on the market in Michigan.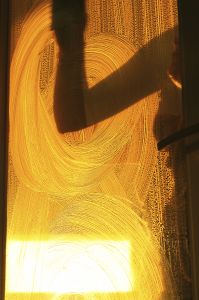 As much as you may love the smell of bleach in your home, as it resembles cleanliness, the smell is not as appealing to those who are guests in your home. You may all be familiar with the "going green" effort that everyone is taking part of, where natural products are becoming more and more popular. Switching to"green" cleaning products when maintaining cleanliness of your home can make a huge difference on the appeal to potential buyers in Michigan. Cleaning products with a citrus-like smell are a great option to bleach or harsh chemicals with their own strong scents.
Of course you want your home to be as clean as possible when showing, but keep in mind that you still want it to look like you live there. Show the potential home buyer in Michigan that your home is family friendly, and perfect for everyday living.
For more tips on preparing to sell your home during the spring, click here.