It may depend on what you consider lucky, but the households in the Canton Michigan area have been experiencing a winter we haven't seen in a while. With below freezing temperatures homeowners in the Plymouth-Canton area have been experiencing freezing pipes, snowed in cars and traitorous road conditions.  
Plumbing companies  are warning households all over Michigan that this is not the time to be conserving energy by turning down the heat when you leave your home. Especially if you are selling or listing your home for sale, take these measures to ensure your home is in the best selling condition this winter;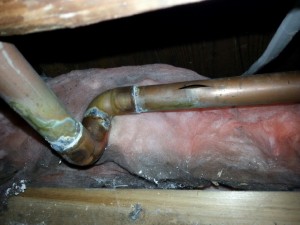 Keep the heat at 65 to 70
Keep all doors open within your home for sale
Let your faucets drip during extreme cold temperatures
Use a hairdryer or box fan to thaw frozen pipes (NO blow torch which could result in house fire)
The Jason Matt Team can help you with many things you can do to keep your home in the best selling condition through the cold winter months, whether it is inside your home or outside your home our experts can help you sell your home with no worries through the winter in Canton Michigan. Our real estate agents are experts in listing and selling homes in the Plymouth-Canton or Northville area, contact us today!