As we sell more and more homes each week and from many of our home sellers moving out of state, we are finding Michigan is not the only state to see an increase in home sales. Home sales are rising all over the U.S., in Washington sales of new homes were at the highest this May since 2008 for example.
Along with Michigan sales of new homes leaped 40.7 percent in other Midwest states like Ohio, Minnesota, Indiana and Chicago, Illinois. In the Northeast home sales rose 20.7 percent in states like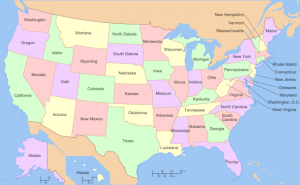 Virginia, Pennsylvania and New York. Sales also slightly increased in the West including states; Texas, California and Arizona by 3.6%.
With home sales rising, so are mortgage rates. The rate on a 30-year mortgage rose to 4% from 3.5%. Even though the rate increased, this did not discourage home buyers, so be assured this is still a prime time to list and sell your home. Economists state that the rates are still really low by historical standards and they don't think sales of new homes will slow unless the economy does.
It appears that the U.S. economic expansion is here to stay. Home builders have increased construction, stocks are rising and new jobs are being created. We see Michigan continuing to see this increase. If you have any questions for our experts about areas in Southeast Michigan like; Northville, Plymouth, Canton, Novi or if your curious on moving out of state, do not hesitate to call The Jason Matt Team we are here to help you with your research and give you our expert advice.