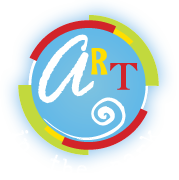 Art In The Park, will be running its 33rd year this summer the weekend of July 13, 14 & 15, 2012. Welcoming over 400 artists from around the U.S. Being a real estate agent in Plymouth Michigan we are lucky to have such a great event right here in our city. These artists will be offering paintings, sculptures, ceramics, jewelry, fiber, glass, woodwork, photography, folk art and much more! This is a great way for people looking for real estate in the Plymouth, Canton area to come and see what the city of Plymouth Michigan has to offer. Next door is Northville Michigan, people looking for real estate in this area will have a nice surprise seeing what the city next door has to offer.
This is Michigan's 2nd largest art fair, we are lucky to have our real estate office right here in this wonderful town of Plymouth. Art In The Park lures people from all around Southeast Michigan, our friends in Milford love coming to our Plymouth festival before they have their own Milford Memories Festival in August. People from Milford and Wixom area come to enjoy this staple Michigan art festival. Our real estate agents are downtown enjoying the festival along with our friends coming from Brighton Michigan as well.
The festival tries to accommodate people coming from all over including residents of Brighton, Milford, Farmington and Farmington hills all looking for great things to do with their families. Plymouth offers a free shuttle from the ACH Plant off of Sheldon Road in Plymouth Michigan. This is a great way to get free parking and not to have a real hassle parking downtown. This also allows you to walk downtown Plymouth looking at all of its beautiful estates. The festival welcomes the whole family offering educational activities that let the children be creative. Each year Art In The Park provides a collaborative project for the kids. The festival each year creates a mural that at least 1,000 kids paint each year. Children of all ages are welcome.
We would like to welcome the people from Brighton, Milford as well as our neighbors right next door in Canton and Northville. Come see our festival and if you get a chance stop by our Real Estate office we will be open!